Thanks to VTDigger, VPRNews, 7Days, Vermont Press Bureau, Barre Times Argus, ORCA Media and DRM for articles contributing to this report.
Immigration Takes Center Stage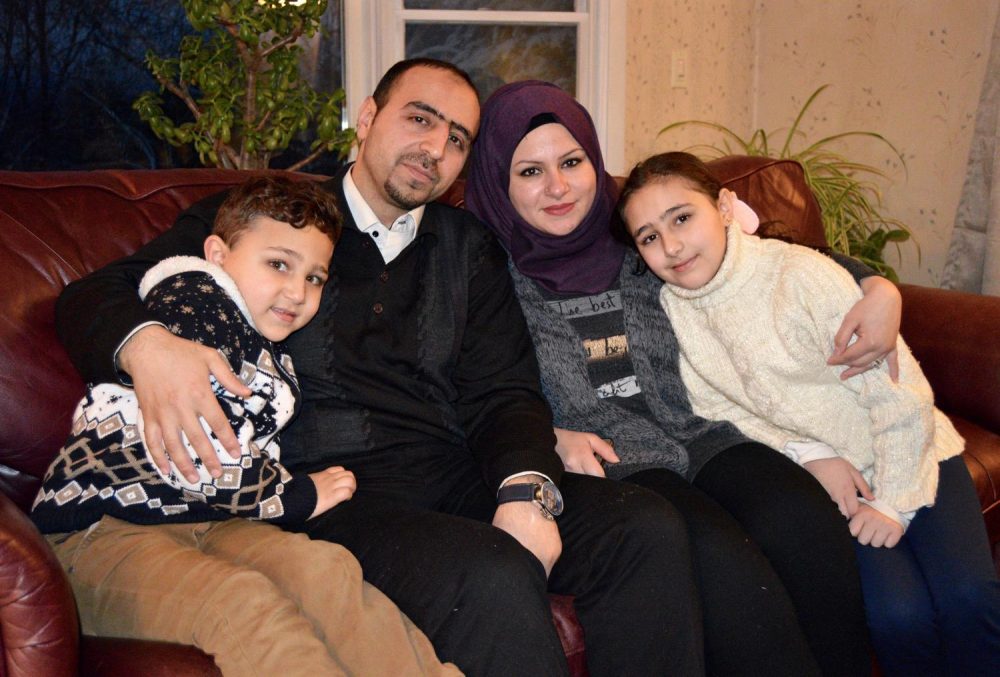 After the first Syrian families arrived in Rutland this month, state and local officials are reacting to President Trump's recent Executive Order on Immigration and working on ways to keep the state's borders open during this uncertain time.
While hundreds protested in Vermont (and the U.S.) Gov. Phil Scott told reporters Thursday that he was not surprised by the President's executive order banning immigrants from certain Muslim countries, but he is "disappointed about the tone and the direction this sets for us." Vermont Attorney General T.J. Donovan last week convened a task force on immigration to advise his office on the scope of its authority. Burlington's Mayor Miro Weinberger and community leaders are taking a hard look at the financial impact of losing federal dollars for being a "Sanctuary City". 
FY18 Budget Reactions
On Friday (1/27) Vermont Legislators unanimously passed the FY17 Budget adjustment. Over the past week, Appropriations Committees have scrutinized Governor Scott's proposed FY18 Budget, which proposes to freeze all local school budgets at this year's spending levels, move Vermont school budget votes from March 7 to May 23, and require that Vermont public school teachers pay at least 20% of their health insurance premiums–savings which would offset increased investment in higher education and early childhood programs (Seven Days). 
Democratic opponents–even the conservative Blue Dogs–aren't buying what is being called the Governor's "bombshell" budget proposal and are looking for a "Plan B" which does not appear to be forthcoming. VPR News reports that "the implausibility of his plan getting anywhere in Montpelier has become increasingly apparent."
The Joint Fiscal Office provides the Governor's FY18 Budget Documents here. Advocates are offering their analysis of the budget proposal. For one, Paul Cillo of Public Assets Institute "does the math":
"At first glance, this appears to be a simple case of paying for public services out of a different pocket. But the taxes that go into the General Fund and the Education Fund aren't the same. Most of the money in the General Fund comes from broad-based taxes: income, sales, rooms and meals, and business taxes. Property taxes supply the bulk of the money in the Education Fund."
Watch: Governor Scott's Press Briefing on FY18 Budget (1/26/17)
Save the Dates: Public Hearing on the FY18 Vermont State Budget
The Vermont House and Senate Committees on Appropriations are seeking public input on the FY 2018 Governor's Proposed State Budget and will hold community-based public hearings on Monday, February 13, 2017, 6:00 – 7:00 p.m. at the 6 locations listed below.
Bellows Falls: Windham Antique Center, 5 The Square.
Johnson:

Johnson State College, Bentley 207.

Rutland City:

Rutland Public Schools, Longfellow School Building.

St. Albans City:

St. Albans City Elementary School, Library.

St. Johnsbury:

The St. Johnsbury School, Cafeteria.

Winooski:

Community College of Vermont, Janice Couture Room (108).
An additional public hearing will be held on Thursday, February 16, 2017, 6:00 – 7:00 p.m. in room 11 of the State House in Montpelier. SHARE THIS LINK.
In Other News…
With Uncertainty In Congress, Scott Administration Holds On Major Health Care Changes: During his gubernatorial campaign, Gov. Phil Scott said that if he was elected, he would move to eliminate Vermont's health care exchange and bring the state into the federal system. But just three weeks into his term, the message from his administration has changed dramatically. That's because while it's likely that the Republican Congress in Washington will vote to repeal the Affordable Care Act, there's no consensus on how to replace it. Human Services Secretary Al Gobeille says it makes no sense for Vermont to implement major reforms without knowing what Congress is going to do. (VPR/ Kinzel)
Vermont Mayor's Announce their Legislative Agenda: The Vermont Mayors Coalition today announced its 2017 legislative session goals and its commitment to collaborate on and advocate for these areas of common interest to their cities and towns. At a news conference at the State House, the Coalition released its legislative policy summary for the 2017 legislative session, which includes:
Supporting Effective Measures to Address Opioid Addiction 

Implementing a Common Sense Approach to Clean Water Funding

Reforming the Police Training Curriculum in VT

Public Safety Notification
Public Service Department Begins Work on 10-Year Telecommunications Plan:
The newly formed
House Committee on Energy and Technology began exploring the process of the statutorily required update of the 10-Year State Telecommunications plan this week. Jim Porter, director of telecommunications at the Public Service Department, appeared before the committee on Thursday to discuss the requirements of the plan and begin review of the 2014 Telecommunications Plan.Porter said the plan establishes the basis for state telecommunications policy and must be updated every two to three years by the department, but it does not carry legal weight (with one minor exception). Additionally, the department is required to update the minimum technical service characteristic objectives every three years beginning in 2017. Porter told the committee that an important part of the plan includes an independently conducted public telephone survey that helps determine the current telecommunications needs of Vermonters.  (DRM/ Hollar)

Also from DRM (News that's hard to find in other places): 
Treasurer Plans Public Pension Bill for Small Business with 15 Employees or Less
Agency of Natural Resources Unveils Chemical Working Group Report
Officials Promote Merger of Agency of Economic Opportunity
Watch: Legislative Committee Meetings of Note
Tags: advocacy, Donovan, feature, FY18 Budget, healthcare, immigration, phil scott, social justice, spotlight, telecommunications, trump, vtleg, vtpoli, Weinberger