101fundraising.org, Joselyn Harmon
Like it or not, the year ahead will be risky for all nonprofits with a progressive vision for change. At times, it will feel scary, like we are walking a tight rope with no net in sight.
The 2016 election cast into sharp relief the intense challenges that the US faces as a country — soaring income and wealth inequality, racism and xenophobia, climate disaster, and threats to our democracy. More important, it put our ideological divides front and center. Are Muslims (all one billion of "them") and immigrants the cause of our financial woes? Or did globalization, technological advancement and deregulation "steal" our jobs? Are we a post-racial country, where everyone has access to The American Dream? Or does past and current discrimination in the housing and financial markets still dictate who does and does not gets ahead? And, how will we navigate in a "post-truth" environment, where who speaks seems to be more relevant than data or fact?
The goal of this post is not to answer these BIG questions but rather to suggest a critical activity that can help us chart a path forward in these uncertain times, especially as we seek to stay in conversation with and engage our diverse constituencies. Let's have a conversation about how to assess and manage risk.
MANAGING RISK is something we must master, especially when it comes to funding decisions, because trade-offs are endemic to our work as nonprofits. Unlike for-profits, we have at least two bottom lines and work for diverse stakeholders whose interests are not always aligned.
For example, some funders invest in us to protect their reputational risk. While they do care about our missions, they also care deeply about how their affiliation with our cause impacts their financial bottom line. Exxon Mobil exists to increase shareholder profits. While they may also feel a responsibility to reinvest in communities impacted by oil extraction, this is NOT their first or primary goal.
On the other hand, our beneficiaries — the children, families and communities we are chartered to serve — invest in us to protect their livelihoods. They care deeply about our missions to help them achieve financial security, protect their health, etc. While they may also understand our need for diverse investments to fund operations and movement building activities, our solvency is NOT their first or primary goal.
Here's the point: When the interests of our diverse stakeholders align, it is a BEAUTIFUL thing! But when they don't, it can be a real problem — and it's up to us to get ahead of these challenges.
Here are my tips for assessing and managing the risk inherent in working for multiple masters. I hope it helps you to walk the tight rope in 2017!
1. Define your non-negotiables. 
 Before going into battle, know what is and is not negotiable for your movement and organization. This is not a platitude. You MUST define the two or three values or priorities that you will always hold dear. For example, if you cannot compromise on legislation that harms communities of color, name that. On the other hand, discern and walk away from activities that are not "must-wins." By defining your non-negotiables BEFORE you seal the deal with any of your investors, you create a zone of safety for everyone. No one likes to be surprised!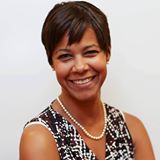 Jocelyn Harmon (1 blogs on 101fundraising)
Jocelyn is the chief philanthropy officer at CFED, a think and "do" tank based in Washington, DC. She leads CFED's development team and helps engage major donors, corporations, foundations, and government agencies in closing the wealth gap and ensuring that all U.S. families, particularly families of color, can achieve their financial dreams. Visit www.cfed.org to learn more.