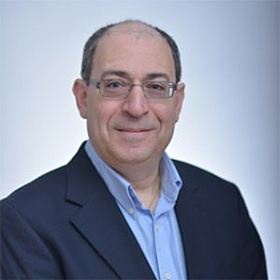 Today's CFO needs to foster shared accountability for an organization's finances by promoting cross-silo communication. But doing so first requires gaining the trust of the executive team. In my volunteer life, I co-chair The 
Financial Executives Networking Group
, a nonprofit special interest group that serves as a forum for senior financial executives to share job opportunities and experiences. As volunteer interview coach, I read a lot of job announcements to help candidates prepare. Lately, I've noticed a growing trend in the chief financial officer (CFO) job description.
Increasingly the CFO is being described as a partner to the executive director and, by extension, the entire executive team. Today's CFO helps drive the organization's mission, in partnership with the leadership team. And part of doing this well is fostering a shared accountability in maintaining an organization's financial health.
Too often, executive team members disengage during updates on finances, only to perk up when something in the update might affect their personal functional silos. But being an executive requires taking off your functional hat and engaging in hard discussions about trade-offs across the organization. In this respect, the CFO plays an important role in facilitating strategic financial discussions with the leadership team.
The first step to taking on a more strategic CFO role is to build trust and confidence with the executive team. Trust is necessary to share mission-related goals essential to accurate financial forecasting and reporting, such as personnel and program plans. Once the leaders understand the linkage between mission and finance, they are more likely to view the CFO as a strategic partner rather than a back-office support person.
About Us
The Bridgespan Group is a global nonprofit organization that collaborates with mission-driven leaders, organizations, and philanthropists to break cycles of poverty and dramatically improve the quality of life for those in need.
We are passionate about helping to find solutions to ensure equal opportunity and core human and civil rights. To achieve these objectives, we concentrate our efforts on four broad fields: education; children, youth, and families; public health; and global development.
Our services include consulting to nonprofits and philanthropists, leadership development support, and developing and sharing insights—all with the goal of scaling social impact. What we learn from collaborating closely with social sector leaders, complimented by rigorous research, we share broadly to advance social change.
The "bridge" in Bridgespan denotes our ability to connect and learn from the social and business sectors, donors and grantees, and ideas and practice. We pursue this work with humility, rigor, and focus on impact; and with a staff that is both exceptionally talented and deeply experienced in the social sector.
Tags: human resources, leadership, News, spotlight